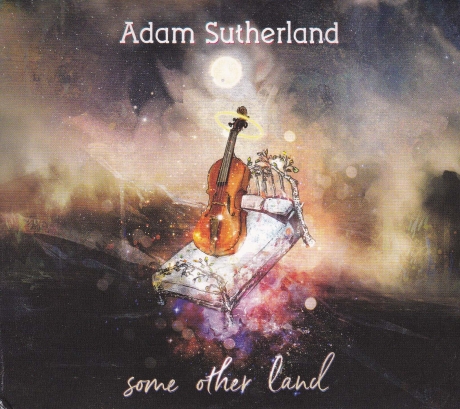 ####
ADAM SUTHERLAND
Some other land
Philippe Cousin
Originally from Errogie, on the banks of the Loch Ness, in the heart of the Highlands, Adam Sutherland is one of Scotland's most talented violinists and composers. He won the title of Composer of the Year at Scots Trad Music 2017.
This thirty-year-old has been part of a host of bands, navigating between the traditional and a music that could be described as a progressive fusion: Treacherous Orchestra, Session A9, Peatbog Faeries, Babelfish, Croft n°5… His second album Some other land refers to the world of dreams, a kingdom in which Adam's wild nature wanders every night. He admits that most of these melodies came to him during his sleep, when he is in the awakening phase. It is therefore the common thread of the eleven tracks of this entirely instrumental album. Unique arrangements skillfully blending the most diverse genres in a work where Scottish reels compete with Balkan-inspired tunes and some slower and more poignant tunes based on downright soul music. There are waltzes tinged with gypsy jazz riffs, Indian classical music, more folk songs and even elements flirting with rock.
Throughout this original album, we hear a lot of rhythmic variety, all the songs intertwining around the melodic and fluid work of Adam's fiddle. Some tunes escape the dream, as is the case of Dusk on Loch Ness who explores the place where he grew up, a place where he admires the day that falls on a fascinating landscape. Adam has gathered a sextet of musicians to assist him in his works: M. Clément on guitar, J.P. Speirs on bass, I. Copeland on drums, H. Napier on keyboards, J. Somerville on accordion and S. Forman on percussion. Listening to such an album makes it easier to understand why A. Sutherland was awarded the title of Composer of the Year.
Errogie Records ERROGIE04CD – www.adamsutherland.co.uk