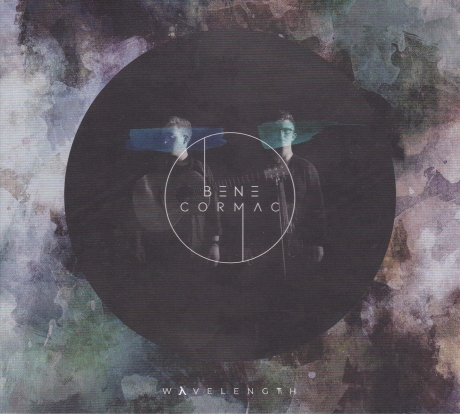 ####
BENE & CORMAC
Wavelength
Philippe Cousin
They met at the age of 16 in Sligo at the Fleadh Cheoil na hÉireann, the great annual gathering of Irish musicians during which concerts and competitions are organised.
Immediately Benedict Morris, fiddler from Glasgow and Cormac Crummey, guitarist from Belfast, felt the current was flowing between them and they have continued to play together ever since. Regarded as two of the most exciting young musicians on the traditional scene, they are both in their early twenties, and they recorded their debut album Wavelength in Belfast in Dónal O'Connor's studio.
These two youngsters want to give a new character to their music which sparkles and energizes all those who have had the opportunity to listen to it, a music that is technically very accomplished. Bene's fiddle is soft and precise with just the right amount of ornamentation. As for Cormac's guitar, it sticks perfectly to the arrangements of the ten tracks on the album. On this opus they have favoured a majority of their own compositions and a few from Scottish and Irish authors: Hamish Napier, Aidan O'Rourke or Jeremy Kittel.
The album opens with enthusiasm on Monica's, two compositions by Mike Vass. The sequel is in line with the album, the tracks played with an overflowing energy and dynamism. The only slowing down in this debauchery of vivacity is Teacht an Earraigh by German musician Jens Kommnick on which Cormac plays a delicate guitar solo, expressive and meditative.
For the occasion a few guests joined them: Ciara Ní Chonghaile on bodhrán, Conor Broderick on piano, Liam Doherty on banjo, Cathal Murphy on electric guitar and Trevor Hutchinson on bass. Benedict's breathtaking virtuosity and Cormac's profound expressivity blend seamlessly and their original arrangements only magnify their astonishing natural musicality. Undoubtedly, these guys have talent to spare and you won't hear the last of them.
Autoproduit BMCCCD001 - www.beneandcormac.com