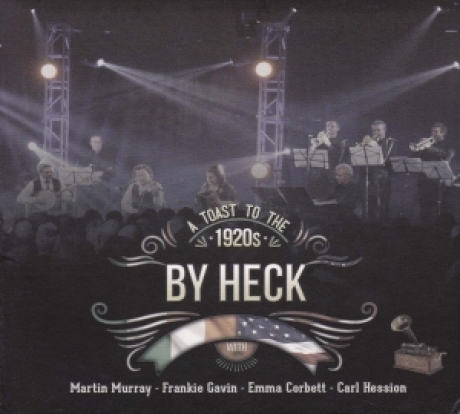 ####
BY HECK
A toast to the 1920.
Philippe Cousin
The 2016 plaque was unveiled in Waterford in south-eastern Ireland in 2016 in honour of Mick, Joe and Louis Flanagan, three brother musicians born in the same city and who emigrated to New York in 1911.
Ten years later the Flanagan Brothers became the most popular Irish artists of the''Big Apple'' and quickly established themselves as the most prolific Irish-American musicians of their time. Their first recording dates back to 1921 and marked the beginning of what some now call the golden age of Irish music.
The music of the Flanagan's was very important to Irish emigrants because it was not only a very strong link with their country of origin, but it was a way to celebrate their culture, history and identity. And it also helped to dispel the negative perception of the Irish that was widespread in the United States at the time.
It was to follow up on this event that Frankie Gavin, a fiddler who was heavily involved in 1920s Irish-American music, decided to contribute to perpetuating the memory of the Flanagan's with three other musicians. Martin Murray Tipperary banjo player who accompanied Máirtín O'Connor or the Chieftains. Carl Hession, a renowned composer and pianist from Galway, who has already played with Frankie but also with Joe Derrane. And finally Emma Corbett, a young, young Waterford melodeon player who was Irish champion in 2012, 2015 and 2016.
The result of this original approach, the album By Heck was successfully launched in 2018 at the Tradfest in Dublin. The Roaring Twenties Irish Orchestra, because that is their name, brings to life here an extraordinary period that has left its mark on Irish music and continues to influence many young musicians. We recognize many standards: Galway Farewell, Rakes of Clonmel, Scatter the Mud, Bright Star of Munster, Sunshine Hornpipe or Out on the Ocean played by this powerful quartet with all the energy they deserve.
The Flanagan's family living in Albany, New York, made no mistake in greeting this beautiful album with enthusiasm.
GMCH Music 001 - https://frankiegavin-dedannan.irish