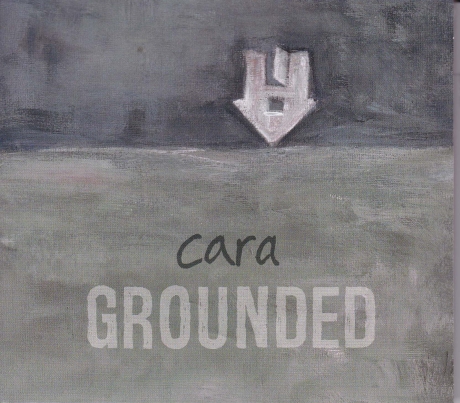 ####
CARA
Grounded
Philippe Cousin
I have regularly presented their previous albums in Trad Magazine. A few months ago, the German band Cara came out of its silence due to lockdowns, to offer us a new album, Grounded, the seventh since their creation in 2003.
German band? Not quite, since apart from the original duo Gudrun Walther on vocals, fiddle, viola and accordion and Jürgen Treyz on guitar, banjo and bass, we find Hendrik Morgenbrodt on uilleann pipes, flute and whistles, as well as the Scottish Kim Edgar on vocals and piano. And then there are three guests on this album: Aimée Farrell-Courtney and Tad Sargent from London on bodhrán and Henrik Mumm on cello. Not so surprising since Cara takes its name from a Gaelic word meaning "friend".
And let's talk about their music, which is largely inspired by traditional Scottish and Irish music. The Cockle Gatherer, a song from Eigg or Jaboozy from Colonsay, two islands in the Inner Hebrides. And True Thomas from Scotland.
Along the tracks we meet Lassie, Lie near me, a song by the great poet Robert Burns. And the more unlikely Lay down your weary tune by Bob Dylan. Gudrun has also put her stamp on The Windhorse and The Grounded Traveller. And Kim on The false lover won back.
The uilleann pipes is very present throughout the album, and the talent of H. Morgenbrodt can be measured. The two singers' magnificent voices are a marvel to behold on the six songs on the album.
On this album, Cara reaches the top, the album of maturity we would be tempted to say according to this overused term. Definitely my favourite.
Artes Records ARCD 5030 - www.cara-music.com