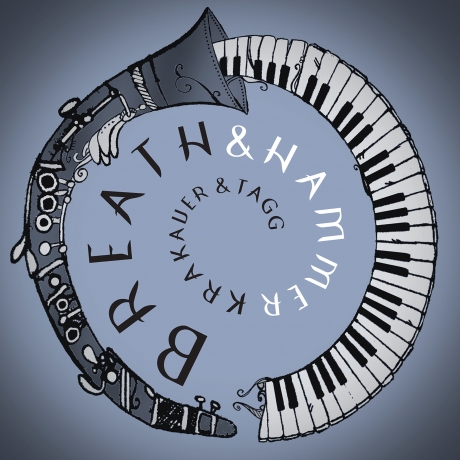 David Krakauer et Kathleen Tagg
Breath & Hammer
François Saddi
It is a sumptuous new album by New York clarinettist David Krakauer in duo with South African pianist, arranger and composer Kathleen Tagg.
They confront their respective paths in a multifaceted work in which Klezmer music mixed with jazz plays the main role. New York clarinetist David Krakauer, a leading figure in today's Klezmer music, is well known in France, where he regularly stays. For over 30 years, he has been meeting musicians from all walks of life, from Jazz to Blues, Rock, Funk, classical and contemporary music.
He has played in various bands such as The Klezmatics, Klezmer Madness! or Abraham Inc. He has contributed greatly to the revival of Klezmer and has released nearly thirty albums in various bands, collaborations or under his own name. For those who follow the work of this magnificent musician, this very inspired album holds a special place in this journey: Less unbridled and very written, it is declined in several layers where the melodies mainly carried by the clarinet are intermingled with a number of loops, samples, tablecloths and other percussive carpets made for clarinet parts and for many others on the piano, a protean piano orchestra in turn piano, cymbalum, percussions from here and there... led masterfully by Kathleen Tagg.
They play a series of ten tracks that they arrange together on melodies by the American John Zorn, the Syrian Kinan Azmeh, the Cuban Roberto Rodriguez, the Brazilian Rob Kurto, the Moldavian Emil Kroitor and themselves. This album of "Jazz Klezmer" enriched with these multiple colours is a little marvel to be listened to again and again to perceive all its richness. Not to be missed!