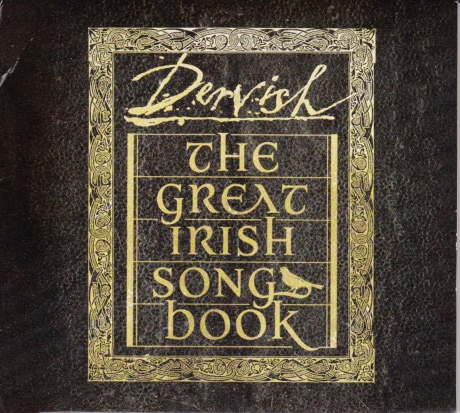 ####
DERVISH
The Great Song Book.
Philippe Cousin
They had become rare in recent years since their previous album, a compilation to celebrate their 25th birthday, was already released in 2014.
This time Dervish, Sligo's band, celebrates its 30th anniversary with a completely original album because it only includes songs, as its name suggests, The Great Irish Song Book.But this time they asked for the ban and the back ban of the Irish and especially the American scene. This is perhaps due to the fact that for the first time in thirty years, their album is produced by the American label Rounder.
Let's mention in particular the Irish Andrea Corr, Imelda May and even Brendan Gleeson, an Irish actor with an impressive list of successes (about sixty films to his credit). English singer Kate Rusby, Welsh songwriter David Gray. And Americans Steve Earle, Rhiannon Giddens, Vince Gill, Jamey Johnson, The SteelDrivers and Abigail Washburn, many of them from folk, country and bluegrass.
Thirteen tracks, almost all of them standards from the Irish repertoire. Cathy Jordan, the band's singer, begins the album with The Rambling Irishman and then delicately interprets the traditional Dónal Óg. There is Molly Malone, The Galway Shawl, She Moved through the Fair, Down by the Sally Gardens, The Fields of Athenry or The May Morning Dew. And special mention to The Rocky Road to Dublin on which Brendan Gleeson's hoarse voice brings the rocky sound that suits.Of course, the members of Dervish provide the service by accompanying all these singers in their works. They show no sign of fatigue after thirty long years on this fourteenth album.
They plunged into the treasure chest of Irish folk music to find a few nuggets, but it may lack a little spontaneity, the grain of madness that has always characterized them until now. Nevertheless, it is a very pleasant album to listen to.
Rounder 00888071085077 – www.dervish.ie