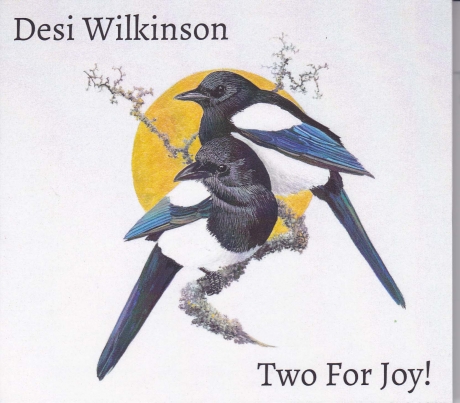 DESI WILKINSON
Two For Joy !
Philippe Cousin
Desi Wilkinson is not very productive in terms of albums. Apart from five CDs with the band Cran, a recording with those who were to found Lá Lugh, another with the Bleizi Ruz in 1993, he offers us Two For Joy! his third solo album, the previous one dating back to 2001.
But if it took him nineteen years to think about and refine the superb album he offers us today, the result is commensurate with our long wait. For Desi is what we could call the "must" of Irish flute players, the equivalent of the Breton Jean-Michel Veillon. It must be said that the two friends know and appreciate each other, having played together on more than one occasion, Desi having lived in Brittany for several years.
He offers us here more than twenty tunes in twelve tracks. Tunes coming from Ireland of course but also from Brittany since Breton music has left more than traces in Desi's repertoire. Thus we are entitled to a Suite Plinn, a Suite Gavottes as well as a tune Feunteun ar wazh haleg, on which he is superbly accompanied by Patrick Molard on uilleann pipes. And if Desi is an outstanding flute player, he also has a nice touch of voice that he makes us hear on two tracks: John Barbour and False Lover John, a song from Donegal. Apart from Patrick Molard, Desi is joined by Colm Murphy on bodhrán and Garry O'Briain on mando-cello.
The title of the album refers to a proverb that states that two magpies mean joy. Desi's playing is at once light, almost spartan, and at the same time energetic when the tune requires it. His style is both traditional and very personal. A pure jewel.
Autoproduit Deas 03 - www.desiwilkinson.com