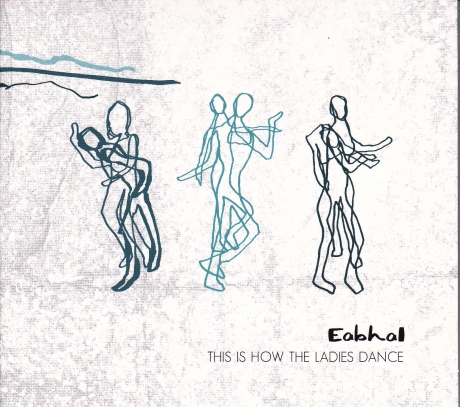 EABHAL
This is how the Ladies Dance
Philippe Cousin
Newly formed in South Uist, in the Outer Hebrides, the young group Eabhal is one of the most promising on the Scottish scene.
As young people, they are from Uist Island and some from the Highlands.
At the beginning of 2019, they recorded their first album with the enigmatic title This is how the Ladies Dance. From the outset, their music strikes by its freshness and dynamism, even if many of the pieces they perform come from tradition. There is no doubt that they have their own approach to Gaelic music.
The album begins with a waulking song, Beir Soiridh Bhuam sung by the young singer Kaitlin Ross, who is not unlike Karen Matheson or Julie Fowlis.
The album is a combination of instrumental and songs from Scotland, it seems obvious, but also from Ireland and even from Canada for Fleur de Mandragore, a tune composed by the band La Bottine Souriante. On the album we also find compositions by Donald Shaw - The Kilbrandon Jig - or Hamish Napier - Windsong.
Alongside the singer, four musicians officiate: Jamie MacDonald on fiddle, Hamish Hepburn on pipes, flute and whistle, Megan MacDonald on accordion and Nicky Kirk on guitar. As well as two guests Charlie Stewart and Chloe Bryce.
Their music skilfully blends Scottish bagpipes and fiddle, while accordion and guitar are more than just extras. This friendly group with its strong dynamism delivers here all the flavour of the Scottish spirit.
Remember their names well because they have a huge talent.
Birnam CD EAB01 - www.eabhal.com