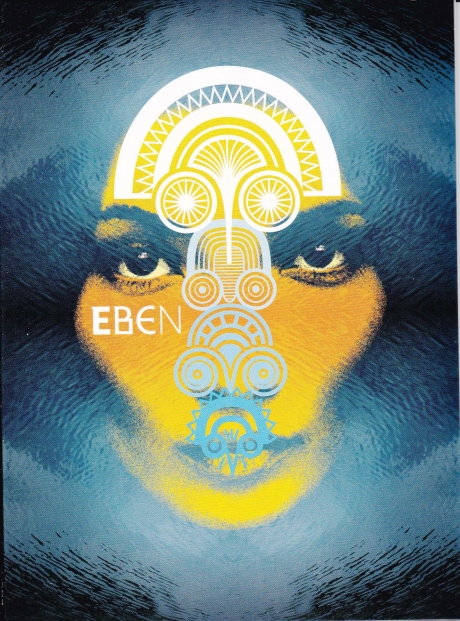 ####
EBEN
Philippe Cousin
Immersed in Breton music from the cradle, since his father is Yann Dour, accordionist, teacher and publisher well known in traditional Breton circles, Jonathan Dour could only follow in his father's footsteps.
Thus, at the age of fourteen, he was already playing the fiddle in the young fest-noz band Karma. At the age of eighteen, he became interested in and trained in classical music in order to discover other aspects of his favourite instrument.Several formations of which he is at the origin will follow: Liamm in 2004, Aodán in 2009 then Dour/Le Pottier Quartet in 2011. With this band he produced two remarkable albums.
In 2018 Jonathan launches the Eben project, a formation created at the initiative of the Festival Interceltique de Lorient as part of the project "New Leurenn" (new stage). Originally, it is a meeting between young Breton artists and a confirmed musician so that the new generation can benefit from the experience of the older in the creation and the stage.
In 2019, the creation Eben becomes a band in its own right. Eben means the Other in Breton. Another one who comes from elsewhere and brings a fresh perspective.Jonathan Dour is thus reconnecting with his first love of dance music. Alongside him are two other well-known musicians from the Breton scene, Julien Stévenin on double bass and Antoine Lahay on 12-string guitars and electric guitars.
And then a fine line-up of young female kan ha diskan singers, the trio An Teir (the three of them), Marine Lavigne, Enora Jegou and Sterenn Le Guillou, a trio formed in their college years in Diwan Kemper. A few months ago, these six artists released a superb ten-track eponymous album. These danceable songs are interpreted in kan ha diskan and delicately supported by the instruments of the three musicians.
They follow each other with enthusiasm and energy with suites of gavottes, plinn, kost ar c'hoad, kas a barh, rond de Landeda and polka plinn. But the icing on the Breton cake, alongside the traditional songs, are several original compositions, notably by Marine Lavigne, on themes that are firmly rooted in current events: minority peoples, migrants, women and the future of the Earth.
An elegant, fresh, powerful album, but as delicate as the strings that accompany the songs. And if I add that Eben has been invited on January 24th to perform at the Celtic Connections festival in Glasgow, the biggest Scottish festival, what better proof of the talent of this nice sextet.
Coop Breizh/FIL CD FIL/NL1/DB11 – www.eben.bzh