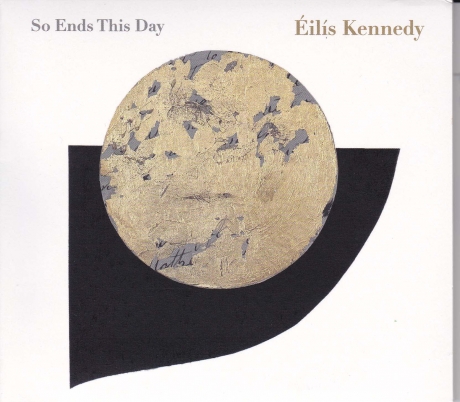 ####
ÉILÍS KENNEDY
So Ends This Day
Philippe Cousin
This singer from Kerry in the west of Ireland has been singing for twenty years now.
Éilís Kennedy has produced three solo albums and two others with her Dingle colleague Pauline Scanlon. This time she has taken on the task of producing So Ends This Day under her own name. In nine tracks she offers us a collection of songs almost all inspired by the sea and especially the history of whaling.
Some of them date back to the time of whaling in the 19th century. Traditional songs and others written by Éilís based on her reading of letters, diaries or personal journals of these brave sailors. They tell us about the daily life of the time: a woman left on land, another one embarked with her husband, an adventurous young man, a brave and wise captain, a drowning, a rescue, or a song of hope in those desperate times.
Éilís noticed in Captain George Anthony's logbook that he began each day with the phrase "So ends this day", a phrase she chose for this album.
É. Kennedy wrote five of the nine songs based on the rich history of whaling: When I Sleep, Petticoat Whalers, The Emily Anna. She also performs Ciumhais Charraigh Aonair, written by her own father about tragic events off Fastnet Rock.
Franklin's Crew, about Sir John Franklin's ill-fated 1845 expedition to find the Northwest Passage, is well known. The Catalpa Rescue, for which Éilís wrote the lyrics, tells of the heroic rescue of six Fenians from prison.
And to set this superb collection of songs to music, Gerry O'Beirne, who plays guitar and produces the album with Trevor Hutchinson, Eamon Mc Elholm, Laura Kerr and Caroline Keane. And two special guests, Rita Connolly and Shaun Davey on three tracks. Delicate and sensitive, this album makes Éilís a singer of profound humanity.
Autoproduit - www.eiliskennedymusic.com