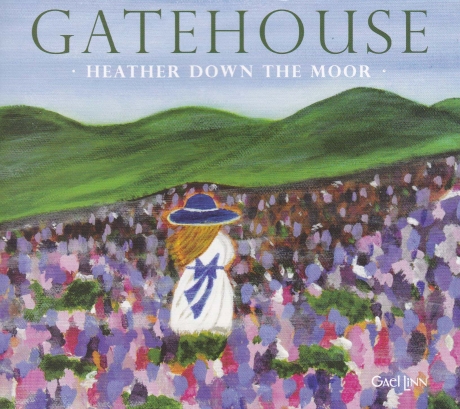 ####
GATEHOUSE
Heather Down the Moor
Philippe Cousin
After the success of their first album Tús Nua in 2016, the group Gatehouse went back to the Belfast studios to record a second album Heather Down the Moor.
Originally from the county of Roscommon, they once again favour the musical style of the Irish northwest. Their new album features seven traditional songs and six songs in Irish and English. It is commonly said in Ireland that music elevates the mind. This is absolutely true with this superb album for which the band members have given a lot of thought to the choice of songs. Alongside the jigs, reels, waltzes and flings, we hear a selection of Scottish songs - The Death of Queen Jane or Heather Down the Moor - and Irish songs - As I Roved Out and especially the magnificent Seán Bán and Mo Cheallaichín Fionn. And several compositions by John McEvoy like the three jigs On the Edge.
Alongside John Wynne, John and Jacinta McEvoy and singer Rachel Garvey, a few guests add their paws to traditional music of the highest quality: Alan Kelly on accordion, John Joe Kelly (Flook) on bodhrán, Michael McCague on bouzouki, Conor (fiddle) and Paddy (piano), the two sons of the McEvoy couple. And then the essential Dónal O'Connor (harmonium) who also recorded and produced the album.
A recording that is both thoughtful and measured, with the musicians being very attentive to detail. Sophisticated arrangements but good taste that suits tradition. There is no doubt that this second album will be as successful as the previous one.
Gael Linn CEFCF 214 – www.gael-linn.ie