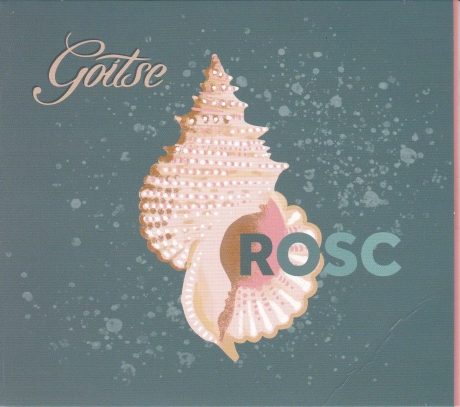 ####
GOITSE
Rosc
Philippe Cousin
The University of Limerick's music department is a breeding ground for talent and many bands have emerged from it.
One of them, Goitse (pronounced Gwitcha), is no exception. Formed in 2007, during their student years, they are still around fifteen years later with no less than five albums in their wake. It is the sixth that they are unveiling today, Rosc, a term that in Irish means hymn or rhapsody. Five musicians in the band, almost the same since the beginning except for Alan Reid (banjo, bouzouki, mandolin, oud and electric guitar) who joined them on the previous album Úr.
Alongside him are musicians from all over Ireland, Dublin - Tadhg Ó Meachair, Co. Laois - Colm Phelan, Co. Louth - Áine Mc Geeney, and most surprisingly, from Philadelphia in the USA for Conal O'Kane. To assist them on the present recording, half a dozen guests on piano, bass, diatonic accordion, concertina... However, the addition of some unusual instruments such as electric guitar, bass or oud did not alter their initial approach based on a traditional style in their own songs.
Áine on fiddle and Tadhg on accordion and keyboards and Alan on bouzouki produce the melodic lines while Conal's guitars and Colm's bodhrán introduce a relentless rhythm. Twelve tracks here again, a mixture of traditional tunes and own compositions. Four songs, including one in Irish, Margadh an Iúir, which allows us to appreciate the lightness of Áine's voice. And then Aoife Scott's particularly delicate voice on Come You Not from Newcastle.
The melodies have different sounds, mixing atmosphere and emotion. The arrangements are subtle and the contribution of new musical technologies is hardly perceptible, respecting in all points what has made the style of the band for fifteen years. A real musical nugget.
Autoproduit GSECD6 - www.goitse.ie