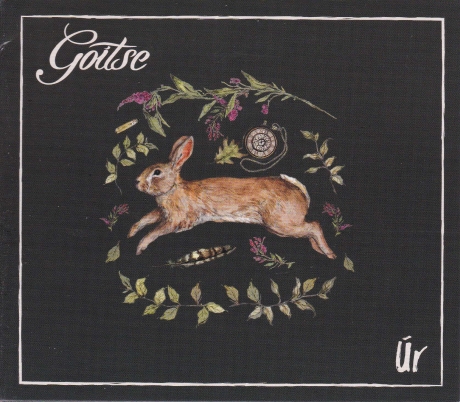 GOITSE
Úr
Philippe Cousin
Úr is an Irish word that evokes both the ancient and the modern. In current Irish it means fresh or new.
An album every two years. This is the rhythm that the five members of the group Goitse have chosen to record their albums. After Inspired by Chance in 2017, here comes Úr, their fifth album in nine years. And in the distant past it was one of the letters of the Ogham alphabet, deriving from the old Irish word for heather. A small change in the casting since after eight years of good and loyal service, banjo player James Harvey has gone, replaced by Alan Reid, musician of Leitrim.
As a reminder, the members of Goitse met on the benches of the music section of the University of Limerick, a guarantee of quality. Since then they have collected the titles of "Band of the Year" in many Irish and American media. Because they tour a lot across the Atlantic where the Irish diaspora is the largest. Their distinctive sound lies in the quality of their own compositions intertwined with traditional melodies. And on this album, we find both recent instrumentals and 18th century songs such as Henry Joy, on which the delicate voice of Áine Mc Gee is complemented by the powerful voice of Barry Kerr, a guest from Armagh County.
The Dog Reels opens the album with incredible energy, setting the tone for the rest of the album from the beginning. The Queen of Argyll written by A.M. Stewart in 1983 for the Scottish band Silly Wizard is recognizable here. There is also Emerald co-written by Ian Smith and Enda Cullen and featured on Ian A Celtic Collection, his excellent album. In addition to having a crystal-clear voice, Áine has a crazy energy on the fiddle and she leads a hell of a train with her companions' banjo, guitar, accordion and bodhrán.
Let's bet that this friendly band has many more years of career ahead of it and that their energy is not about to end.
Autoproduit GSECD5 – www.goitse.ie