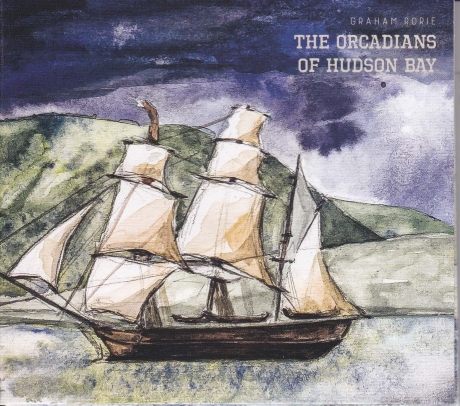 GRAHAM RORIE
The Orcadians of Hudson Bay
Philippe Cousin
Here is one of the most exciting musical projects of the year.
I want to talk about The Orcadians of Hudson Bay, whose composer and main performer is none other than a young musician from Orkney, an archipelago located about ten miles off the northern coast of Scotland.
His name is Graham Rorie, a multi-graduate fiddler and guitarist who no longer counts the awards, the latest of which is the young traditional musician of 2021 for BBC Scotland.
While he is still at the beginning of his career, Graham has already acquired some experience of performing at renowned festivals such as Celtic Connections in Glasgow or the Festival Interceltique de Lorient.
For his ambitious project, he has gathered around him a fine group of Glasgow musicians who assist him on this 40-minute musical suite that he has composed entirely.
The Orcadians of Hudson Bay is dedicated to all the Orkney people who went to Canada in the 18th and 19th centuries to make a living in the fur trade. These Orcadians, accustomed to living in a harsh climate, quickly became popular with the Hudson Bay Company for whom they worked.
Eleven tracks follow one another on this magnificent album. We cross the road of John Rae who found the northwest passage at the time. One of the songs entitled Babiche, an Inuit word for the strip of leather used to make the laces of snow shoes, is one of the most successful.
Based on Orkney music, Rorie's music is energetic, upbeat and robust, as befits life in an inhospitable environment. With the exception of Isobel, which is the story of a trapper's wife.
No songs, no narration on this opus, just listen to the music and imagine the images. A work that required the young Graham, four long years of research and writing.
Note that the premiere of this musical work took place at Celtic Connections in January 2020 and that for the occasion the Quebec band Le Vent du Nord had come to lend a hand to the Scots.
A real success. Go and listen to this little musical gem.
Rumley Sounds RUMS02CD - www.grahamrorie.com