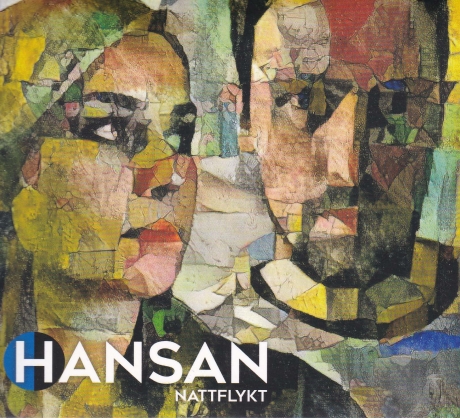 ###
HANSAN
Nattflykt
Philippe Cousin
Scandinavian music is not very well known in our country. Yet it conceals many riches.
To form the duo Hansan, the singer from Göteborg Sofia Talvik has joined the services of the German cellist David Floer. Sofia has already published a first album fifteen years ago, an album which had met with rave reviews. Her delicate and bucolic Nordic folk carried by her crystalline voice undoubtedly seduces. Since then, together with her husband Jonas Westin, she founded the Makaki Music label and has produced eight albums.
In 2020, she returns as a duo and offers us the album Nattflykt, a completely original opus that flirts with both Swedish tradition, but also with jazz and a pinch of pop.
Hansan mixes Sofia's haunting voice with the luxuriant arrangements of a complex and enigmatic cello, at times reminiscent of Marin Marais' refined playing on viola da gamba.
On this first album, Hansan has captured the Swedish melancholy. Although all the titles are original compositions by the duo, when listening to them you can't help but think of traditional songs. Hansan is inspired by the raging seas and the magical forests of Sweden, but they go further by also taking an interest in the themes of immigration or the struggle of today's women.
Although Sofia's voice and David's cello form the backbone of their music, they have been able to add the discreet percussion of Joakim Lundgren.
The songs are sometimes lullabies, sometimes manifest, but always in the right tone, oscillating between nostalgia and the gracefulness of a butterfly - Fjärilsvärld.
A music at the same time traditional but also modern, Hansan has already found his place in Scandinavian music.
Makaki Music MMSCD22 - www.hansanmusic.com