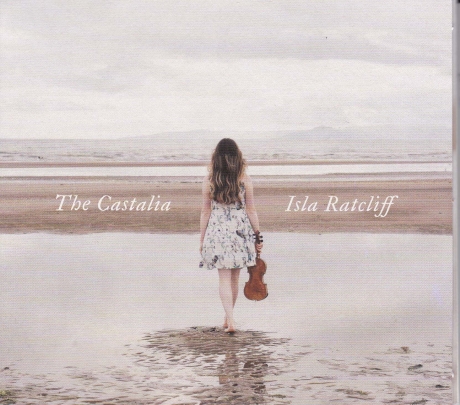 ####
iSLA RATCLIFF
The Castalia
Philippe Cousin
Isla Ratcliff was trained in Scotland in classical violin and piano before turning to traditional music.
As well as being a singer and composer, she is a passionate, inventive musician with a wide range of influences. Her playing is extremely dynamic and expressive.
Since the age of 13 she has performed on stage, notably in Edinburgh, and since then she has performed at the Celtic Connections in Glasgow and the Cambridge Folk Festival. A graduate of Oxford University, she wrote a highly original thesis on the role of music in the Scottish independence referendum process.
Her first album, The Castalia, was inspired by her experience of traditional music in Cape Breton and New Brunswick. She spent four months there, immersing herself in the musical culture of this island on the east coast of Canada and in Scottish Gaelic heritage to connect with her family roots.
The Castalia was the name of the ship that brought her family to Canada in 1873. And this album explores the relationship between Scotland and Canada through Isla's family ties. This journey in the footsteps of her ancestors has had a lasting impact on the young fiddler and has been the inspiration for some superb compositions and a new approach to traditional tunes.
Through 13 tracks and no less than 30 tunes, both traditional and composed by Isla, the Castalia takes the listener on a wonderful journey, against the background of the history of Scottish emigration to Canada. Some well-known tunes appear here and there: The Scotch Style by Andy Dejarlis, Julia Delaney or Laybourn's Hornpipe.
Alongside Isla are two friends, Adam Young on piano and Annabelle Bugay on step dancing, whose foot tapping can be heard on several tracks.
A first album and already a real success.


Autoproduit ISLAR01CD - www.islaratcliff.com