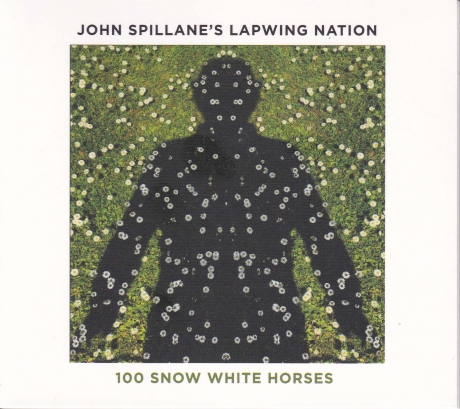 ####
JOHN SPILLANE
100 Snow White Horses
Philippe Cousin
I told you about him a few years ago when he released his tenth album. John Spillane is back in 2021 with a twelfth album.
A singer-songwriter from Cork, John has been making a name for himself in Irish folk music since he went solo in 1997 after leaving the traditional band Nomos. Since then, he has carved his own path, recording numerous albums of original songs. Deeply rooted in places, stories and people, his music is imbued with poetry and takes the listener from traditional songs to a repertoire of romantic love songs.
His two previous albums were inspired by his travels through Ireland. These provided John Spillane with enough material to compose this new album 100 Snow White Horses, eleven songs that once again feature the people he met. He depicts both historical figures and local heroes, some famous, others still present in local memory but worthy of being featured in his songs. With the help of singer Pauline Scanlon, guitarist and programmer John Reynolds and a few others, he has once again concocted a little gem of sensitivity.
He looks at other regions than Cork like County Clare on Under That Old Clare Moon, Armagh on the slopes of Slieve Scullion, the fantasy of the Kings of Laois with the title track, the wanderings of the blind harpist O'Carolan in the woods of Leitrim or the melancholy of a teenage romance in Bishopstown.
This album is a meeting of emotional ballads with a poetic intimacy and a collection of story-songs on which John's lyricism and Pauline Scanlon's ethereal voice combine beautifully in this new love letter to Ireland. John Spillane is undeniably an heir to the great bardic tradition.
Inspired Records 003 - www.johnspillane.ie