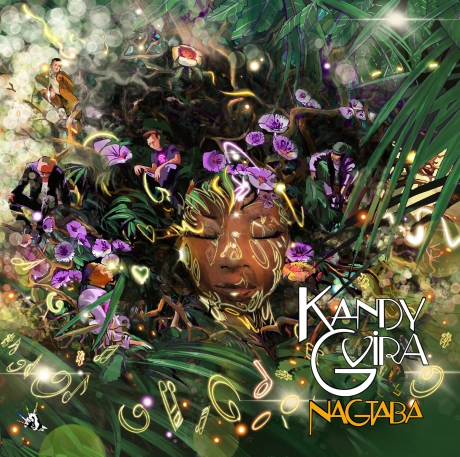 ###
Kandy Guira
Nagtaba
François Saddi
It is a beautiful and very committed album that the Burkinabé singer, who has been living in Paris for a few years, has signed here.
She develops a musical universe that she calls "Faso electropop", a mixture of traditional sounds and melodies from Burkina and other more urban ones, where electronic loops, modern and traditional instruments are mixed: a kind of warm, powerful and militant African variety.
Nourished by her origins and her various encounters and collaborations (Manu Dibango, Oumou Sangaré, Cheik Tidiane Seck...), Kandy Guira sings about love and fraternity, mainly in Mooré and French, with a luminous and deep voice. Each of her songs is an ardent and inspired defense, here of the cause of women, and there of the richness of diversity, of the need to take care of the earth and of others, to educate all children, girls and boys, and to unite to be stronger because together we go further!
She is accompanied by Yohann Le Ferrand, Sosthène Ouadraogo, Tito Taddei or Yoann Danier on guitar, Dando Paré or Sacha Le Roy on bass, Kévin Ouedraogo, Alex Nkuinfoua or Yoann Danier on drums and percussion, Hamidou Dakissaga on kunde and Tina Kuizian and Maï Lingani on backing vocals. Finally, the Burkinabe singers Alif Naaba, Floby and Maï Lingani as well as the Haitian-Canadian jazz saxophonist Jowee Omicil join them for 3 tracks. The arrangements are mostly signed by Benoît Daniel and Kandy Guira and for others by Benoît Daniel and Jean-Marc Guièbié or Yoann Danier. A very beautiful album whose melodies remain long in the ear!