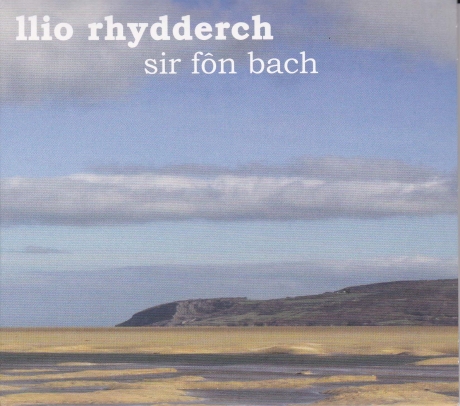 ###
LLIO RHYDDERCH
Sir fôn bach
Philippe Cousin
Llio Rydderch is currently the traditional Welsh harpist recognized as the most famous, innovative and influential representative of the triple harp which is a characteristic of Wales.
Above all, she is an artist who is strongly imbued with tradition, yet at the same time is rooted in the 21st century. Thanks to her, the triple harp lives on and continues to play an essential role in Welsh music. It's a very complex instrument but Llio masters her art to perfection, as can be seen from her latest album Sir fôn bach. This one has an emotional depth just like his previous recordings.
In order to conceive it, Llio researched ancient manuscripts at the National Library of Wales in Aberystwyth and Bangor University.
Llio Rhydderch has heard this music in her family from an early age and has been influenced by it for a long time. All of the melodies on this elegant album reflect the different periods of her life. As a composer and improviser of the highest order, she has created variations on traditional themes. A virtuoso triple harp player, she presents here traditional melodies from the 16th and 19th centuries that have their origins in homesickness, lost love or the loss of a loved one. And a few lighter pieces.
And as Welsh language is a very lively language, all the notes on the cover are bilingual: Welsh and English.
The exceptional resonance of this string harp on three parallel rows produces a complex but beautiful sound. A moment of sweetness in this world of brutes.
fflach:tradd CD370H - www.fflach.co.uk