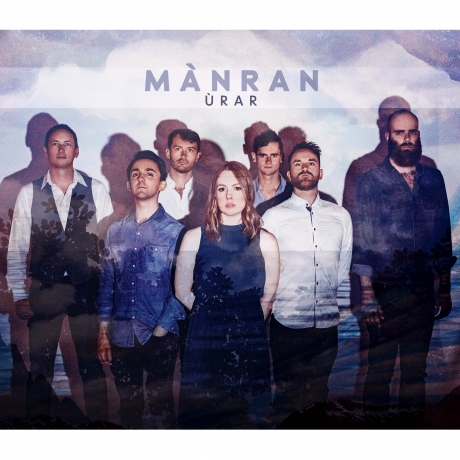 MÀNRAN
Ùrar
Philippe Cousin
For thirteen years now, they've been performing in Scotland and around the world, distilling Celtic folk-rock of the highest quality.
I'm talking about Mànran, whose fourth album, Ùrar, is even better than the previous three. This is to be expected, given that after ten years in the business, it's customary for any self-respecting band to speak of maturity. But this time, the maturity of their playing is astounding, not to say staggering. They keep pushing back the boundaries and exploring new musical territories.
Since their debut, some of them have made way for newcomers. This is the case with the two latest recruits: Kim Carnie, an excellent Gaelic singer, and Aidan Moodie, guitarist and singer from Kirkwall, the capital of Orkney. These two newcomers have put their stamp on Mànran's music, to say the least, with Kim singing more than half the tracks on the album, including five in Gaelic and two in English. Another song in Gaelic is performed by Ewen Henderson, who is also a fiddler, piper and pianist. Excuse the pun!
Ùrar means fresh, flourishing, a term that perfectly suits this likeable band, worthy heirs to Capercaillie for their melodies and Runrig for their rhythm section.
Ailean kicks off the album with a throbbing percussion beat, quickly supported by the spidery flights of the fiddle, then the guitar and flute, while male vocals join Kim's. A few tracks later, it's the turn of the band to take up the mantle. A few tracks later, it's a "Puirt à beul" (mouth music), Puit Ùrar, the first part of which is a hypnotic swing before all the musicians join the singer in a frenetic tempo. And the album closes with Griogal Crídhe, a track that sways majestically.
With this superb album, Mànran have definitely become THE benchmark for contemporary Scottish music. There's only one word to describe them: excellent.
Autoproduit MAN05 - www.manran.co.uk