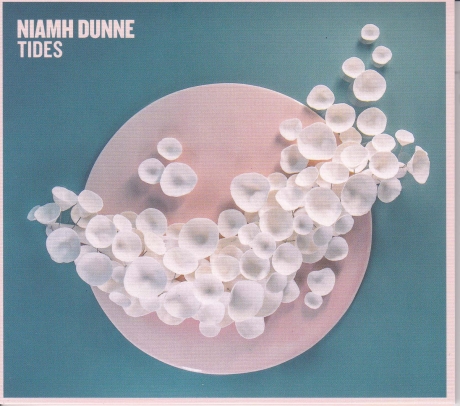 ####
NIAMH DUNNE
Tides
Philippe Cousin
A first album in 2013 and then nothing. Well, except with Beoga, with whom she has recorded seven albums in almost twenty years.
She is Niamh Dunne, an accomplished fiddler and singer whose fiddle compositions oscillate between traditional and folk, and whose warm tone of voice has charmed many listeners. Niamh took her time to release her second album Tides and this long gestation was very positive as she offers us a charming album, a dozen original compositions, songs written by her or in collaboration with Seán Óg Graham, her companion on stage as well as in the life, and Michael Keeney already present on several Beoga albums.
There are also two instrumentals, of which Solstice bridges the two parts of the album. The first five songs are based on a more traditional style, while the other five are of a more contemporary style.
Along with her colleague Karan Casey, Niamh is one of the founders of the FairPlé movement, which deals with gender balance in Irish music. And as such, her new album is very much marked by a feminine touch and a feminist vision.
Witness the tracks Roads of Old Tralee and The Raven with their meaningful lyrics. On the former, she is ably assisted by Belfast singer Joshua Burnside on a love song based on the story of Niamh's grandparents. On The Raven, Pauline Scanlon provides a discreet accompaniment.
It is also Tides that gives the album its title, on which Karan Casey joins Niamh in a sensitive and delicate duet. Or Did You Ever Love Me, in which we feel the delicacy of her phrasing directly inspired by Karan, a sort of metaphor for the historical struggle of women. And Hallowed Ground, a hymn to Inis Oirr with a beautiful melody.
Throughout the album, the feminist themes are addressed with a deft and incisive touch.
Tides is a superb album that showcases the warm voice of this excellent performer who reveals a definite talent. A quality album to discover.
Autoproduit ND0002 - www.niamhdunne.com