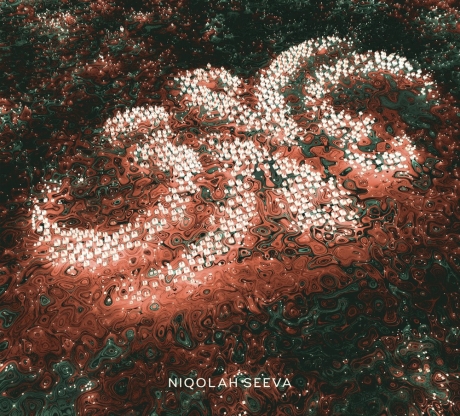 ####
Niqolah Seeva
3NE
François Saddi
It is a 1st opus quite astonishing that that of the guitarist and singer Niqolah Seeva, whose real name is Nicolas Stévenin.
He invites us to a musical and sound adventure merging multiple currents, jazz, pop/rock, trance and electro fed with odd rhythms and fed with traditional Indian and oriental music.
After 2 EPs released in 2008 and 2011, numerous stays in different parts of the world and some collaborations and participations in various groups, he founded the Hybrid Orchestra, a collective of 7 musicians formed, besides himself, by Rémi Allain (double bass), Bachir Rouimi (oriental percussions), Emmanuel Birault (drums), Sylvain Barou (flutes), Florent Exmelin (programming) and Sébastien Guérive (sound design).
As for him, guitar and oud player, he uses in this record a kind of electrified crossing of these 2 instruments that he calls guit°arabia: a guitar body and an oud neck tuned in quarter tones on the first part of the neck then fretless afterwards.
The 10 tracks that make up this strange, powerful and warm album are sung in a language he invented, a sort of sabir mixing English and Arabic that he calls "Anglarabe". They spread a poetic, sometimes abstruse, message of fraternity and humanism tinged with universalism.
The whole sounds very oriental; an electrified oriental with often frankly saturated sounds. The melodies, simple and nicely troussées, use force quarter tones and, if you know how to taste them (the ¼ of tones), remain for a long time in the ear. So Niqolah Seeva and his musicians have concocted an OMNI (unidentified musical object), a beautiful work that should be listened to without preconceived ideas in order to fully savour all its flavours.