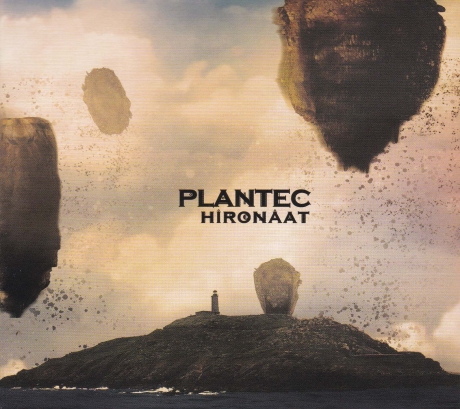 ###
PLANTEC
Hironaat
Philippe Cousin
Plantec is part of the new Breton scene. The band was founded in 2002 by the two brothers Yannick and Odran Plantec.
Their music is both traditional but also flirts with rock and electro, using traditionally inspired melodies played on bombarde, to which they add guitars and techno programming. Their few lyrics in Breton and their melodies lend themselves to dance. Over the last fifteen years, Plantec have become a key figure on the Breton scene, imposing their modern vision of the fest-noz, fusing the powerful rhythms of dance with aerial and bewitching compositions. The band has thus created a style all its own, blending acoustic, electric and electronic influences.
As a trio since 2011 with Gabriel N'Dombi D'Otala on machines, Plantec have just released their tenth album, their seventh studio album, Hironaat, which means mixed, hybrid. An album that skillfully blends sounds and cultures. An album that tells the story of a life journey: birth, discoveries, experiences, transmission and death. The crossbreeding is very present here with the many guests who took part in the recording: Jack and Yuji, two Japanese musicians who play the shamisen, a traditional stringed instrument on the track Hajime. It is also two Finnish singers, Maija Kauhanen and Paivi Hirvonen who accompany two Breton singers Morwenn Le Normand and Rozenn Talec on Viisaan Äänen. And finally the Burkinabe Mamadou Diabaté on balafon for Nouson Dia.
And as the trio's inspiration is Breton dance, we find gavottes, dañs fisel, hanter dro, kas ha barh, rond de Saint Vincent, Pilé menu or Scottish and mazurka. Enough to give you ants in your legs. Animal energy, wild dances, guests from the four corners of the world. An album Trad Electro from Brittany but with sounds without borders. A real success.
Fury Breizh PL1020/2 – Distribution Coop Breizh