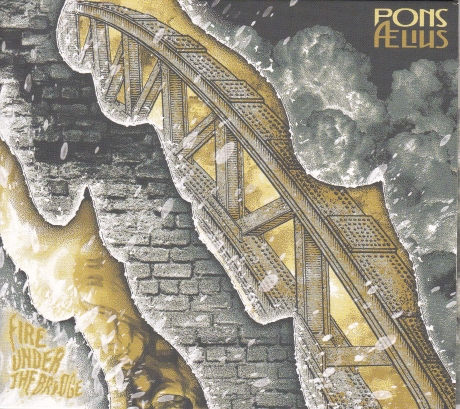 ###
PONS AELIUS
Fire under the Bridge
Philippe Cousin
Pons Aelius is a young band from Newcastle-Upon-Tyne in northeast England that takes its name from a Roman fortress that existed before the construction of a castle by the Normans in 1080 and the creation of the city under its current name.
The six members of the group met at random during the city's musical sessions and immediately began to exchange their tunes, which led them to found the band. Although they play mostly traditional instruments, bagpipes, flute and whistle, guitar, bouzouki, banjo and mandolin, bodhrán and double bass, they have developed a music that could be called progressive folk. Already the authors of a Captain Glen's Comfort album in 2017, they have just recorded a second album Fire under the Bridge, which is due to be released on November 1st.
Composed of ten sets and no less than twenty tunes, all composed by one or the other of the sextet's members, it is an album that distills a dynamic, catchy, innovative music that is not without reminiscent of that of bands like the Scottish Dàimh. With a rhythm section around the bodhrán, guitar and bouzouki, they master the intensity of their music and explore the capacities and subtleties of these acoustic instruments. Here a battery adds to this impression of energy. On this album, the six musicians who have toured extensively over the past five years have captured the essence of their live sound and restored it to perfection. Finally, let us underline the originality of the graphics that we owe to the Scottish artist Dan Underwood, who contributed to give a dynamic cover.
Autoproduit PACD003 – www.ponsaeliusmusic.com