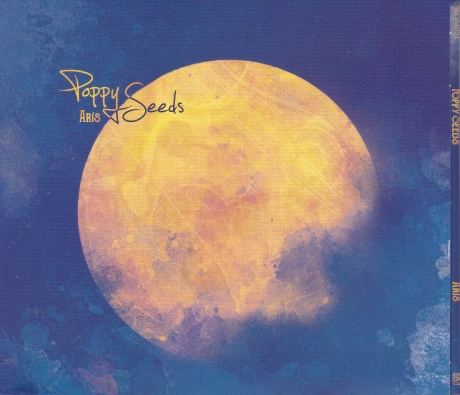 POPPY SEEDS
Arís
Philippe Cousin
And that's four! After a first album in 2010, the year of their creation, then Closed Shaved in 2014 and Ties & Tunes in 2018, here is the band from Rennes, Poppy Seeds, with a new musical album, Arís, which means "again" in Irish, a whole program.
In the same vein as their three previous albums, this one takes up the band's musical aesthetic based on Irish dance tunes (jigs, reels, polkas, hornpipes), while including more personal compositions. The four members of Poppy Seeds have become an essential part of the Irish-Breton scene, and have been drawing on the repertoire of reference groups such as Lúnasa, Dervish and Solas for many years. Built around the flute and fiddle duo, their music finds its balance and syncopated rhythm with the addition of guitar, mandolin and banjo.
As in their previous albums, they have invited some friends to accompany them on the tracks: Félix Le Pennec on the bodhrán, the group Zonk with Yuna Léon on the violin, Ronan Le Dissez on the flute, Kenan Guernalec on the piano and Jaouen Le Goic on the accordion. And the icing on the cake, the singer Katell Kloareg on the Scottish song Twa Sisters.
Their influences, first and foremost Ireland, find their sources in Scotland, in Brittany - Diwall g'ar Bazenn - in the USA - The Logger's Boast - and even in Sweden - Inte Sova. Twelve tracks, including three songs and twenty-four tunes divided into nine sets, give us access to the quartet's musical universe, embellished with elaborate and innovative arrangements. Once again, the ensemble offers us an energetic and refined cocktail that will surely make your feet tingle. No, the Breton music scene has nothing to envy to its Irish counterpart.
Ride On Music ROM021 - https://poppyseeds.fr