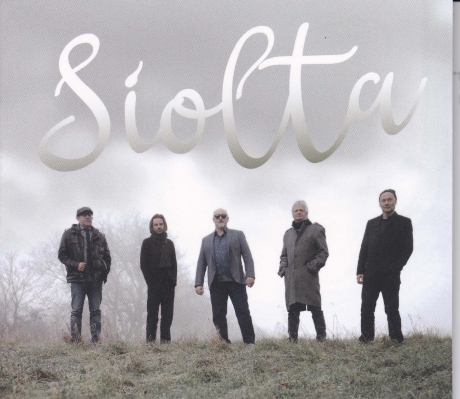 ####
SÍOLTA
Philippe Cousin
Since the revival of the 1970s, Irish music has been much appreciated, and played, in Germany, and the bands that have embraced it are legion, from Cara to Iontach, from An Tor to Sheevón or Fiddlers Green.
Saoirse Mhór, an Irishman from Kildare, moved to Germany in the early 1980s and founded Fleadh, which toured for a decade. This time he returns with a new band, Síolta, an Irish-German band that would not be out of place on the Irish stage. In Irish, Síolta means seeds, an evocative name for a band that refers to the Irish tradition in which each generation of musicians passes on their knowledge to the next.
Apart from Saoirse, Síolta is a quintet of four Germans: Stefan Emde on fiddle, Brian Haitz on flute, Michael Busch on guitar and Thomas von Haefen on bass. They have just recorded a superb eponymous album rooted in the Irish tradition. Eleven tracks follow one another with energy, including five songs written by Saoirse except for the standard Lord Franklin commemorating the demise of the Franklin expedition in 1845 and popularised by Mícheál Ó Domhnaill and Bothy Band. Saoirse's songs are inspired by old ballads, linking the past with the present.
The tunes include Lake of Shadows by Moving Hearts, Leaving Uist by Fred Morrison and The Air Tune by Liz Carroll. The traditional instruments of fiddle and flute create a timeless symbiosis with guitar, bass and percussion. The authenticity of the performance is real. Síolta's music exudes a palpable musical joy. There is no doubt that the seeds sown by this band are ready to germinate.
Green Hill Media GHM 10121 - www.sioltamusic.com