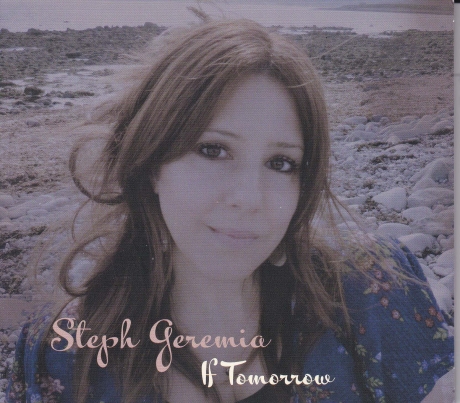 ####
STEPH GEREMIA
If Tomorrow
Philippe Cousin
She is best known as a flautist, both solo and with the Alan Kelly Gang. New Yorker Steph Geremia, who is Irish by adoption, has forged a solid reputation for her traditional flute playing, offering us two albums, The Open Road in 2009 and Up She Flew in 2018.
This time around, she's taking a bold gamble with her third album, If Tomorrow, offering us a majority of songs that give us a chance to discover a beautiful bit of her voice. It's a deeply personal album that she's been working on for three years, about love, desire and loss, emotions that have been very present in Steph's life in recent years.
Produced by Scottish multi-instrumentalist John McCusker, this superb album features a host of guests, and not the least of them. These include Scottish singer Eddi Reader, other Scottish musicians and singers such as Kris Drever, Aaron Jones, Donald Shaw and Michael McGoldrick, as well as Irishmen John Doyle, Alan Kelly, Johnny McDonagh and Dónal Clancy. It's impossible to list them all here.
The 11 tracks on the album are drawn from Irish, Scottish and American traditions. Dougie MacLean's poignant Garden Valley evokes the evictions from the Highlands in the 18th century. Terence O'Flaherty's Inis Díomáin, Doc Watson's Walk On Boy, Blue Is The Colour Of Lonesome, a bluegrass song with a folk twist, Bob Dylan's famous love song Tomorrow Is A Long Time and the haunting sean-nós song Aird Uí Chuain. As well as the only song written by Steph Galway's Sweet Bay.
Steph's versatility is evident throughout the album, as is her ability to adapt to different types of song, mixing traditional, bluegrass, country and famous composers.
S. Geremia's first vocal album is a great success. 45 minutes of pure joy.
Blackbox Music BBM011 – www.stephgeremia.com