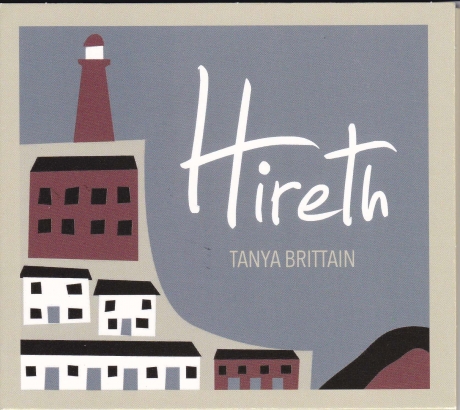 ####
TANYA BRITTAIN
Hireth
Philippe cousin
Although not a native of the region, Tanya Brittain moved to Cornwall in 2006 and has since learned the language of the country. She also claims Breton ancestry, hence her name.
In 2014 she founded the band The Changing Room with Sam Kelly, which has released two albums and four EPs. Tanya comes back to us solo this time with a very nice album of which she signs a good part of the tracks, Hireth, a title that Breton people will have no trouble translating since it is about nostalgia and homesickness.
This time, leaving aside the tin miners of Cornwall to focus on original songs anchored in reality, she wanted to create a music with its own identity, a subtle mix of Breton, Cornish and English folk.
The album includes two songs in Cornish Genev Dons and Dy Sul Vyttin in cornish language, which needlessly need to be translated as they are so close to Breton, as well as two traditional Oh Alas and Dy Sul Vyttin. For Father Forgive Me, Tanya received the support of Tim Rose for the lyrics. And it was Alan Pengelly who composed the tune for An Bluven Glas.
Alan Pengelly (accordion), Mark Barnwell (guitar) and Annie Baylis (violin) helped capture the Celtic mood and spirit of this album, with Mattie Foulds on percussion and Ben Nicholls on double bass.
The result is a superb album that demonstrates that Cornish music, though little publicised since the iconic Brenda Wootton, still has a bright future ahead of it.
TCR Music - TCRM75903 - www.trelawnysreach.com