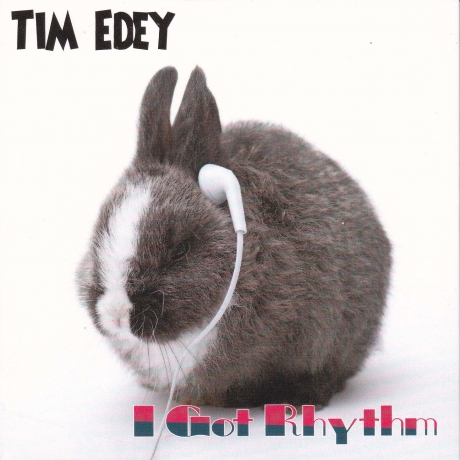 ###
TIM EDEY
I Got Rhythm.
Philippe Cousin
Here is one of the most gifted guitarists of his generation, able to switch from traditional to classical or gypsy jazz. And all this without ever having taken a single music lesson. That's how close he is to talent.
His name is Tim Edey and it's not clear that he's known on this side of the Channel. Born in Kent but of Irish origin, he now lives in Scotland and was named "musician of the year 2012" by the BBC.
Over the past twenty years he has played and toured with a host of bands and musicians: The Chieftains, Christy Moore, Sharon Shannon, Altan, Capercaillie, Michael McGoldrick, Séamus Begley, Shaun Davey, Julie Fowlis... Impossible to name them all. And not content with being a seasoned guitarist, Tim also shines on diatonic accordion, piano, banjo and whistles.
To say that his new album I Got Rhythm is traditional would be inaccurate. A whole host of musical styles are represented, from gypsy jazz (I Got Rythm, Lady Be Good) to musette waltz (La Bourrasque) or pop (How Deep Is Your Love, Fields Of Gold), without forgetting trad (Rare Old Mountain Set!, Danny Boy Air). We are even surprised to hear the famous Lily Marlene.
Recorded at home, in one take, during the lockdown of 2020, this album benefited from the support of some musician friends that Tim has worked with over the years: Michael McGoldrick on flute, Ross Ainslie on whistle, Dave McFarlane on keyboards and strings, James Lindsay on bass, and Natalie MacMaster, Donnell Leahy and Patsy Reid on fiddle. A must-see for the eclecticism and talent of this top-notch musician.
Autoproduit GBR021 - www.timedey.co.uk