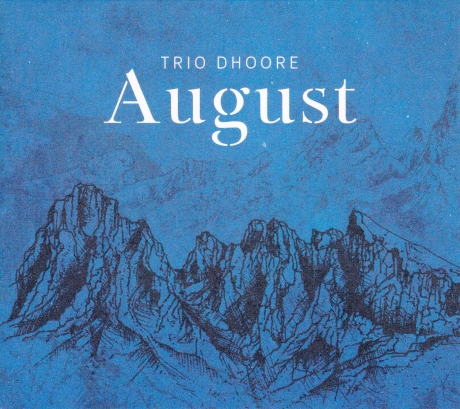 ####
TRIO DHOORE
August
Philippe Cousin
These three brothers have been playing together since they were 10 years old. But the Trio Dhoore itself was only founded in 2010.
Coming from a family of musicians and singers from Belgium, they have always been encouraged by their parents to learn various instruments. Hartwin has turned to the diatonic accordion, Ward to the acoustic and electric guitar, and Koen plays the hurdy-gurdy. Between the three of them they perform their own compositions, innovative pieces that are very much rooted in traditional Flemish music and that they practice on occasion during their concerts. Over the years they have managed to create an identity that has popularized them beyond the Belgian borders: Germany, Scotland, England, France, Sweden, Finland...
Already authors of three albums in 2013, 2015 and 2016, August, which has just been released, is their fourth album. In nine titles it tells the story of a Flemish fisherman named August who survived more than thirty-three dangerous offshore campaigns between Flanders and Iceland during the 18th century. August was a brave man who never gave up, which is admirable and inspiring to the three brothers. But all the titles also tell stories gleaned during their travels on European roads. As Innsbruck inspired by the city of the same name or Heuvelland, named after a region in western Flanders that marked the trio. And then Speelhuis, just a return of things since it is dedicated to their parents who allowed them to grow up with the goal of music. The different tracks are sometimes energetic, sometimes calmer, depending on. Although it is a family trio, two guests are present: Gregory Van Seghbroeck on the flugelhorn and Jeroen Geerinck on the keyboards and in the production of the album. An original and innovative music to discover.
Trad Records TRAD004 - www.triodhoore.com