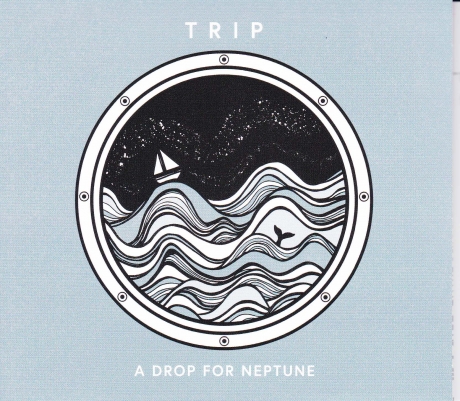 ####
TRIP
A Drop for Neptune
Philippe Cousin
They met while studying music at the Royal Conservatoire of Scotland in Glasgow and in 2016 decided to form a band which took the name Trip.
They are six musicians from Scotland, guitarist and singer Alasdair Mackenzie, pianist Rory Matheson and bodhrán player Craig Baxter, an Irishman, flutist Tiernan Courell, a Manx woman, fiddler Isla Callister and an Englishman from Newcastle, accordionist Michael Biggins. After struggling during the long months of lock down, they are finally able to realize a project that has been close to their hearts for a long time, the recording of their first album A Drop for Neptune, which, as its name indicates, is inspired by the sea, an element that links them all. Coming from several countries, their music is as varied as they are, with traditional Irish, Scottish or Manx tunes and contemporary compositions by the band's musicians, as well as a song by John Doyle, The Arabic, commemorating the 1915 sinking of the ship of the same name, on which his grandfather, an emigrant to the USA, had been on board.
The nine-track album is a promising start for this trad band, offering a mix of energetic tracks, September Sea and Madeleine's, softer tunes with subtle arrangements, Mackay's and Flaith Na Faiche, and a handful of songs, Turning Tides. Trip's sound is powerful, dynamic and supported by the combination of accordion, fiddle and flute with a rhythm section of piano, guitar and bodhrán. The musicality of the ensemble is just as we would expect from a band made up of graduates of a music conservatory.
This is another group that is part of the young Scottish scene alongside bands like Mànran, Talisk or Ímar, which I have mentioned many times. This is an album that combines tradition with a freshness of good taste.
Trip Music - TMRCD001 - www.trip-music.com